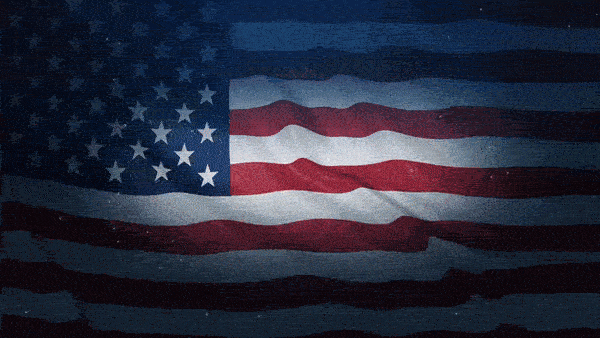 July |

Connector
Take a look at the amazing artwork of Davis County by folk artist Eric Dowdle, learn about the new medical wing at the Davis County Jail, find out about parades and fireworks and Stay Connected in Davis County.
Davis County Commissioners
"Connecting You To What Matters"
Davis County Jail
New Medical Observation Unit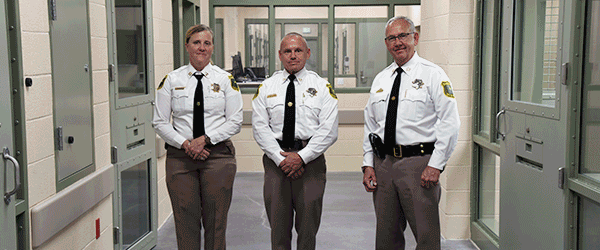 A new facility in the Davis County Jail has just been completed. The new Medical Observation Unit will replace the Correctional Facility's current medical wing, which opened in 1991 to address minor medical needs. The new wing will have the capacity to serve 33 individuals, which is five times the capacity of the previous facility. The new medical unit includes negative pressure cells to isolate and treat inmates with infectious diseases onsite. Those entering the care and custody at the Davis County Jail will also see improved treatment and observation of substance withdrawal.

Construction of the Medical Observation Unit began on February 5, 2020. Even with supply chain issues due to the COVID-19 pandemic, the project was completed nearly $90,000 under budget. Hogan Construction built the facility which was designed by Archiplex Group.

"Our mission of improving the lives of those in Davis County is a tangible reality with this brand-new medical facility," said Sheriff Kelly V. Sparks. "With an emphasis on telehealth, more medical care will be provided onsite, greatly reducing the number of inmates transported out of the facility."
Assessor's Office
Appeal Deadline
Property Owners: Value assessments for real properties will be sent out July 20th. The deadline to appeal is September 15, 2022.
Secure Elections
Town Hall & Tour
Anyone interested in understanding how elections are run and the many layers of safeguards used to make our elections secure is invited to this free event.
July 13th, 2022 6PM
61 S. Main Street, 3rd Floor, Farmington
COVID-19
Who should get vaccinated?
COVID-19 Vaccine Update: Vaccinations are available for everyone ages 6 months and older and can help protect against severe disease, hospitalization, and death from COVID-19.
Pfizer Vaccine: Children ages 6 months through 4 years of age will need 3 doses to complete their primary vaccine series. The 2nd dose should be given 21 days after the 1st dose and then a 3rd dose given 2 months after the 2nd dose.
Moderna Vaccine: Children ages 6 months through 5 years of age will need 2 doses to complete their primary vaccine series. The 2nd dose should be given at least 28 days after the 1st dose.
Share with Friends & Family
We are always looking for ways to reach more of our county residents. Please forward this to friends and family and subscribe if you haven't already!
FUN!
July Parades & Fireworks
Make plans to watch the parades and fireworks in these cities as we celebrate the freedom in our nation and the heritage of our state.
Saturday, July 2

Fireworks in North Salt Lake and Centerville
Monday, July 4th
Parades in West Point, Centerville, Clearfield, Kaysville, Layton, and West Bountiful
Monday, July 4th
Fireworks will be in Clearfield, Kaysville, Layton, and West Bountiful.
Saturday, July 9th
Clinton Heritage Days and Farmington celebrates Festival Days.
Saturday, July 16th.
Bountiful will celebrate Handcart Days
Puzzle of Davis County
By Eric Dowdle
A new art piece and puzzle have been created by renowned folk artist, Eric Dowdle, to celebrate Davis County and all the cities that are part of the county. Orders are being taken now if you want to get your own copy of this historic piece of memorabilia.
Library Author Talk
Alka Joshi
Join Davis County Library for an Author Talk with bestselling author, Alka Joshi, for a live digital event as she discusses her bestseller book, The Henna Artist.
July 7th, 2022, @ 7PM.
Moonlight Bike Ride
July 15th, 2022
Ride across the majestic Antelope Island State Park at night by glow of the bright Summer full moon. We welcome all ages to this non-competitive 24 mile bike ride! The ride starts at 10pm (pre-party and check-in starts at 7pm) and will take you from the marina to historic Fielding Garr Ranch and back.

Each year the ride has a new theme, fun activities, and an exciting costume contest. We invite you to join us as we Ride Into The Moonlit Sky. Grab your friends, family and anyone else that'll have your six and join us as we ride the Island by moonlight. Roger that?
Check-in begins at 7PM. Ride begins at 10PM.
New Career Positions Available!
We are currently offering a wide array of career paths, and are looking forward to showing you our rewarding employee environment, benefits, and services!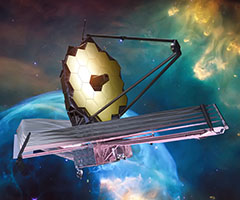 Clearfield Branch, a 2021-22 NASA Library
Celebrates Images from Space
The first images from the James Webb Telescope will be celebrated at the Clearfield Library, at 1 N. Main St., Clearfield. Tuesday, July 12 at 6:30 pm Join us as we get glimpses of the infrared universe from the largest and most complex observatory ever launched into space. There will be arts and craft projects, telescope making and fun for the whole family!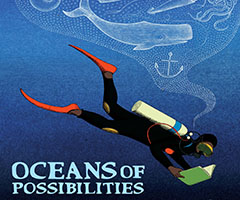 Summer Reading
Oceans Of Possibilitties
Summer Reading continues throughout July. It's not too late to get reading and earn prizes for your efforts.
Pick up a tracker and a schedule of programs at any of our locations or online using the link below.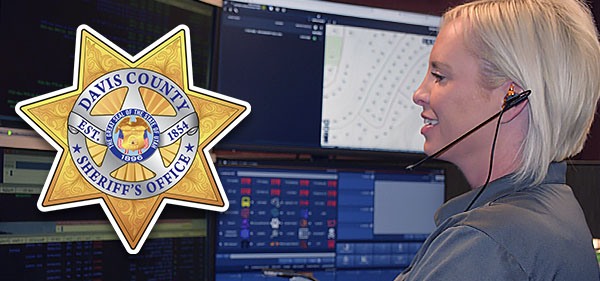 Become a Davis County 911 Dispatcher
A Career that Saves Lives!
The Davis County Sheriff's Office is hiring for the position of 911 Emergency Dispatcher. Great benefits include yearly performance increases, 4% 401k match, and excellent health care.
$20.56 - $31.23 / hour
Independence Day
The Davis County Administration building and supporting offices will be closed in honor of Independence Day.
Pioneer Day (Observed)
The Davis County Administration building and supporting offices will be closed in honor of Pioneer Day (Observed) .