Davis County Connector
JULY

Dear *|FNAME|* *|LNAME|*,

Davis County wishes all residents safe and joyful holidays on Independence Day and Pioneer Day! We owe much to all who sacrificed and worked toward what we enjoy today.

On July 2nd, 1776, the Continental Congress of the United Colonies voted in favor of independence, and two days later delegates from the 13 colonies adopted the Declaration of Independence, a historic document drafted by Thomas Jefferson.

The first company of pioneers of the Church of Jesus Christ of Latter-day Saints, led by Brigham Young, officially entered the Valley of the Great Salt Lake on July 24, 1847. Utah's Pioneer Day has come to signal the building of a wonderful society by "pioneers" of many eras and backgrounds in the state.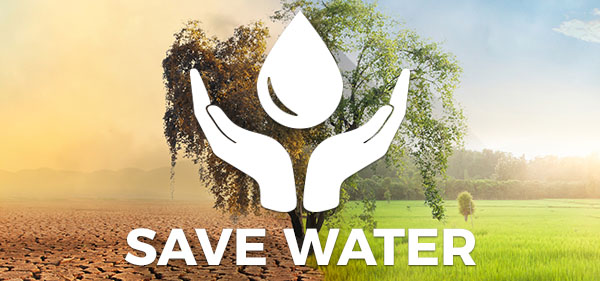 *Important*
Davis County Continues Water Conservation
As drought conditions in Utah persist,  we encourage all residents to make efforts to conserve water.  Davis County is dedicated to using water resources wisely.
Three years ago, Davis County invested  in a state-of-the-art irrigation control system that uses sophisticated technology to monitor things like:
Weather
Moisture in the ground
Water flow
Leaks in water lines and valves
The system automatically makes adjustments or will shut off to provide minimal water usage and prevent wasted water. 
Additionally, the new County library located in Clearfield will be xeriscaped with drip irrigation, which will use very little water.
Thanks to all property owners who are doing their part, especially by reducing the number of days using irrigation water.
HELPFUL
Fireworks Restrictions 
For information on fireworks restricted areas please view the State Fire Marshal's Office list of fireworks restrictions. For further questions please contact your local fire authority.

Fun!
Pool parties, movie nights, fun runs, parades, and fireworks. 

Who's ready for 4th of July celebrations? Davis County rocks Independence Day celebrations and you're sure to make memories at this year's events. From Layton City's Liberty Days to Kaysville's much-anticipated 4th of July celebrations, and so much more, there's a never-ending list of activities for you and your family to enjoy.

Follow Discover Davis on Facebook, Instagram and our blog for more upcoming events and things to do in Davis County!

To see a round-up of all celebrations from each city in Davis County and other major Independence Day events happening locally, use the button below.
Property Owners


Assessments Notification
Property Assessments will be sent out July 23rd. The deadline to appeal is September 15th.
Watch the video below to learn more about Property Valuation Appeals.

Summer Reading
Participation in our 2021 Summer Reading Program organized by the Davis County Libraries has been phenomenal, and it's not too late to join in.

 Pick up a tracker at your favorite library location or click below for more information. There's a program for everyone. 

Vaccine Clinics now at Senior Centers
The Davis County Health Department is transitioning from its COVID-19 Mass Vaccination Clinic in Farmington to a community-based model that targets North, Central, and South Davis County. The drive-thru clinic at Legacy Events Center will be shut down after the clinic on Saturday, June 26th.

Monday, June 28th, DCHD will begin operating walk-in COVID-19 vaccine clinics at its three Senior Activity Centers in Clearfield, Kaysville, and Bountiful for anyone 12 years of age or older. Appointments are encouraged for these clinics held at the Senior Activity Centers and can be scheduled online here
Pet Adoptions
July 10th (12-3PM)


C-A-L Ranch, 535 S. Main St. Bountiful



July 24th (9AM-1PM)


PetSmart National Adoption Event
IN PERSON Storytimes
Beginning July 1st!! Can't wait to see you! View the schedule here or pick up a calendar at your favorite location.
Virtual Storytimes will continue throughout July.

Holiday Closures


Davis County Offices will be closed for the following:
July 5th - Independence Day (Observed)
July 23rd - Pioneer Day (Observed)
Unsubscribe
Please forward to family, friends, and neighbors!