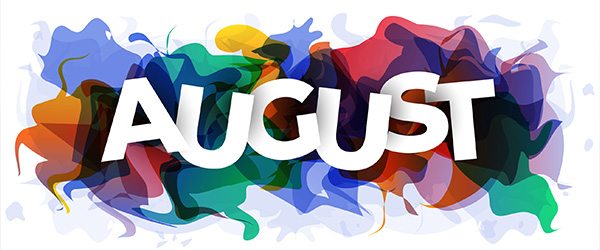 August |

Connector
As our hot summer winds down, there's still live music to see and farmers markets to visit. Learn about teen centers for homeless youth at Davis County high schools, mosquito abatement, digital media from the library and more.
Davis County Commissioners
"Connecting You To What Matters"
Mosquito Abatement
Mosquito Abatement District-Davis (MAD-D)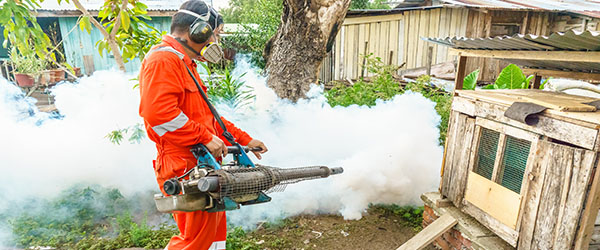 The Mosquito Abatement District-Davis is a public agency serving the communities of Davis County. They are responsible for mosquito control and prevention. They act as an information resource on mosquitoes, insect identification, and associated disease transmission.

The Mosquito Abatement District-Davis (MAD-D) started its mosquito control program in 1951 under the direction of the Health Department. Two employees were hired to conduct the spray program. The District equipment consisted of two backpack sprayers and transportation was one horse and a motorcycle. The MAD-D was formed as a special service district in 1953. The MAD-D has grown considerably since its beginning with many changes yet to take place to meet increasing demands in mosquito control.

Most of us see mosquito control as the "fogging truck" that drives through neighborhoods at night spraying for adult mosquitoes. This service is about 25% - 30% of what MAD-D does. The majority of their work takes place on the wetlands spraying for mosquito larvae in the water using hand sprayers, bicycles, ATVs, airplanes, and drones.
Back to School
Davis School District
First Day of School
Monday, August 22
2022-2023 School Year Calendar
Senior Services
Free Paper Shredding
Fight fraud and reduce possible identity theft by properly disposing of documents with personal information including credit card information, social security numbers, and medical history.
August 16th, 2022 | 9 - 11:30 am
Syracuse High School
665 S. 2000 W., Syracuse
Davis Education Foundation
Teen Centers for At-Risk Students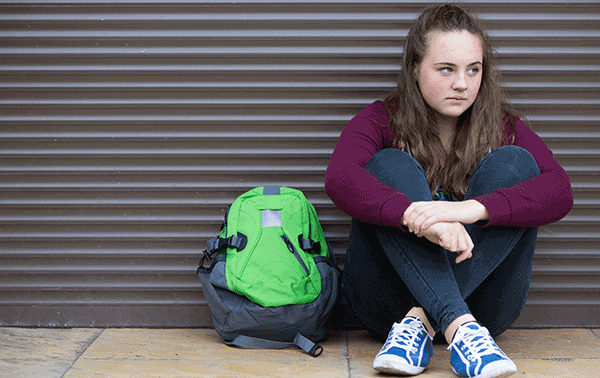 Davis Education Foundation is the nonprofit fundraising arm of the Davis School District. The Foundation was recently awarded the Best of State Statue Award for the category of Community Development in their efforts in raising awareness of students experiencing homelessness. Most prevalent in their work has been the building of teen resource centers in high schools throughout Davis County.
There are more than 1,200 children classified as homeless in Davis School District. The Davis Education Foundation is removing barriers for these students by providing them with a safe place to shower, do laundry, study, and access resources. The first teen center has been open at Clearfield High for more than a year now. During the school year, 50-60 students stop in each week. Five more centers will open by the start of the new school year at Woods Cross, Layton, Northridge, Mountain High, and the Renaissance Academy. Construction for three additional centers is planned for Syracuse, Bountiful, and Viewmont in the upcoming school year.
The Foundation created a video titled "Give Hope" to help the community become aware of experiences some homeless teens might be going through. The video was based on real stories and experiences of homeless students the Foundation previously worked with.
Share with Friends & Family
We are always looking for ways to reach more of our county residents. Please forward this to friends and family and subscribe if you haven't already!
FUN!
August Summer Activities
Concerts:
Free Concert featuring country artist Kaleb Austin, presented by Santorini's
7pm August 1st - Forbush Park
Rock the Park - Live music every Thursday night 7 - 9pm through
August 25th - Farmington Station Park
Music in the Park - Fridays at 7PM - Bountiful City Park
Concerts on the Hill - Fridays 8:30 - 9:30 PM - Cherry Hill
Farmers Markets:
Bountiful - Thursdays 4pm - Dusk, Bountiful Town Square
USU Botanical Center, Kaysville - Thursdays 5 -8 pm
Layton F.E.S.T. 437 N. Wasatch Dr., - Fridays 5:30 pm - Dusk
North Salt Lake - Mondays 5 - 8 pm, Legacy Park
PGA Korn Ferry Tour: Utah Championship
Oakridge Country Club August 4th - 7th, Free for Davis County residents!
CenterPoint Legacy Theater
Joseph and the Amazing Technicolor Dreamcoat Aug 5th - Sep 3rd
Hoopla
Davis County Library
Hoopla is the digital service of Midwest Tape, a leading provider of entertainment media products and services. Hoopla provides public libraries the ability to offer patrons an enormous selection of digital video (movies and TV shows), music, audiobooks, Ebooks and comics. Davis County Library patrons have access to this service through the Online Collection.

Use your Davis County library card and hoopla to watch movies and TV shows, listen to music and audio books, and read Ebooks and comics.
August
At The Libraries
We're excited to have USU Extension present Food, Fun, and Reading storytimes this month. Wednesdays at Kaysville Branch, 10:30am. Thursdays at Clearfield Branch, 10:30am

Learn how to grow your own microgreens at home from our gardening expert, Jim Teahan. August 8, 6:30pm - Syracuse Branch.

Meet a NASA engineer! August 9, 3pm at our Clearfield Branch we will be visiting virtually with Artemis Mission engineer, Jessica Rose, from Northrup Grumman.

Virtual visits with fascinating authors continues. This month we present Marcia Chatelain, Liz Moore, and others. Get all the details and register for a link at
Community Survey
How's your Resilience?
How do you bounce back from life's challenges?
Please take a few minutes to help Davis4Health by answering a few questions in a short, confidential survey. Data from this survey will be used to guide community partners in their support of the social and emotional well-being of individuals and families living in Davis County.
Take the survey and enter to win a $25 gift card.
Davis County Sheriff's Office is Hiring
Jail Nurses and Jail Operations Specialists
4% 401k Match
Yearly Performance Pay Increase
12 Paid Holidays, 13 Vacation Days
Night Shift Pay +4%
Sick Leave
Health Insurance
Labor Day
The Davis County Administration building and supporting offices will be closed in honor of Labor Day.