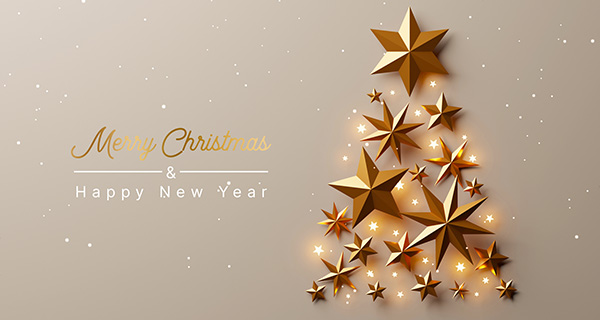 December

Connector
This special holiday season brings fun opportunities to get together with friends and family. Make a point of doing service, giving your time, or reaching out to others. May all of Davis County enjoy safe and happy holidays this year!
Davis County Commissioners
"Connecting You To What Matters"
Memorial Courthouse
Renovation Receives Awards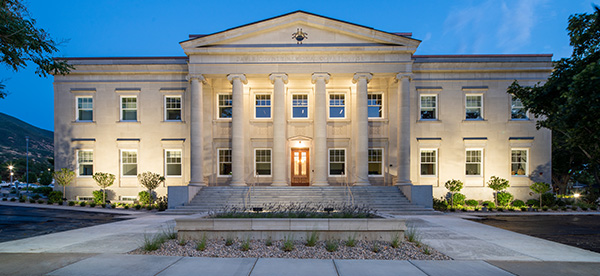 Renovation of the Davis County Memorial Courthouse was completed earlier this year after years of planning and construction. CRSA and Hogan Construction were the architects and contractors who worked with Davis County on this amazing restoration project which has recently received prestigious awards including:
Utah Construction & Design 2022 Most Outstanding Projects - Renovation / Restoration Hogan & Associates Construction
Associated General Contractors of Utah - Renovation/Restoration Award of Excellence
Preservation Utah - 2022 Community Stewardship Award
The Memorial Courthouse on State Street in Farmington has been restored to look like the 1932 version of the building while exposing brick from the earlier 1890 brick courthouse. Additions to the courthouse that were built in the 1950s and 1970s have been replaced with beautiful open gathering space.
Many individuals were instrumental in the success of this project including Davis County Facilities Director Lane Rose. Recognition given to those involved in this restoration is well deserved.
Holiday Service
Looking for Service Opportunities?

Looking for a way to serve this holiday season? Davis Education Foundation could use your help! Assist children in need in our community by checking out the list of holiday service opportunities.
Help purchase basic clothing essentials, Christmas gifts, stockings, food, and meal cards! Make a cash donation if you prefer.
Equity and Resilience Symposiums
January Schedule

Registration is open for the Davis4Health Equity Symposium on Thursday, January 26th & Davis County's 5th Annual Community Resilience Symposium on Friday, January 27th.
The purpose of the Equity Symposium is to align equity improvement efforts, identify effective communication strategies, and cultivate inclusive communities in Davis County.
The purpose of the Community Resilience Symposium is to build Adverse Childhood Experiences (ACEs) awareness, become a trauma-informed community, prevent trauma and abuse, and increase self-care.
Free Microchip/Vaccine Clinic
Animal Care/Davis County
Saturday, Dec 17th 10am-2pm
North Davis Senior Center
42 State Street, Clearfield
Davis County Residents Only
Friendly Finders
Find a Lost Pet?
New study says keeping them in the neighborhood and out of the shelter helps them get home faster.
Share with Friends & Family
We are always looking for ways to reach more of our county residents. Please forward this to friends and family and subscribe if you haven't already!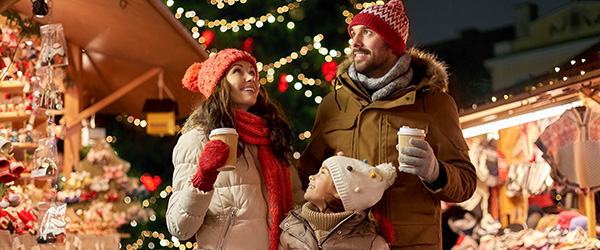 December Activities/Events
Lights are lit, Santa has arrived, and winter is finally here! We've collected all the locations you can get breakfast and photos with Santa, see Christmas lights, holiday performances and treats, and of course the ski and snow reports so you can plan your ski trip!
Bountiful Ice Ribbon
If you're like us and are eager to get out onto some ice to test your skills and channel your inner Olympian, then it's time to hit the Bountiful Ice Ribbon.
| | |
| --- | --- |
| | Opens December 3rd |
| | |
| --- | --- |
| | Adult ($7) - Child ($5) |
| | |
| --- | --- |
| | Open 7 days a week |
Breakfast with Santa!
Breakfast with Santa
Saturday December 17th
Reserve your seats today.
Call 801-416-4101
| | |
| --- | --- |
| | Characters to visit with! |
| | |
| --- | --- |
| | Photos with Santa! |
| | |
| --- | --- |
| | Full Breakfast Buffet |
Library Events
Puppet Shows & Book Clubs
Celebrate the season with a puppet show! Join Randel McGee and his dragon friend, Groark, for a fun holiday-themed program at 6:30 pm.
December 5th - Bountiful Branch
December 6th - Clearfield Branch
December 12 - Headquarters/Farmington
If you like to read and discuss books, join us at one of our many book clubs.
After Words Book Club - for adults and older teens at our Bountiful, Centerville, Kaysville, Clearfield, and Syracuse Branches.
Book Bunch - especially for 4th - 6th graders at our Bountiful and Clearfield Branches with Kaysville and Syracuse coming on board in January 2023.
Teen Book Club - held at our Clearfield Branch every 2nd Saturday of the month at 11:00 am.
Tales Out Loud - gives neurodivergent readers an opportunity to read selected passages aloud and discuss with the group at our Kaysville Branch.
Davis County is Hiring!
We are eagerly searching for highly qualified individuals to join our amazing team. We are currently offering a wide array of career paths, and are looking forward to showing you how rewarding our environment, benefits, and services can be for our employees!
Davis County Puzzle
by Eric Dowdle
A new 500 piece puzzle has been created in celebration of everything Davis County, take a look at the amazing design and take part in this historic piece of memorabilia.

Holiday Sale - Dec 1st - 22nd
Promo Code: HAPPYHOLIDAYS22
While supplies last!
Christmas (Observed)
The Davis County Administration building and supporting offices will be closed in honor of the Christmas Holiday .
New Year's Day (Observed)
The Davis County Administration building and supporting offices will be closed in honor of New Year's Day.