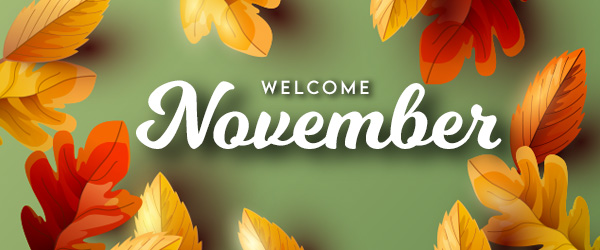 November

Connector
Dear *|FNAME|*
November is the time to Vote, Honor our Veterans, and Give Thanks. Learn about things going on this month in Davis County and stay connected!
Davis County Commissioners
"Connecting You To What Matters"
Veterans Day
November 11th
Take time to honor Veterans in Davis County at these events:
Bountiful Veterans Program, Nov 11th (11:00am)
Bountiful Veterans Park
Centerville Veterans Program, Nov 11th (9:00am)
Freedom Hills Park
Layton Veterans Parade & Honors Ceremony, Nov 12th (11:00am)
462 N. Wasatch Drive
Vote | Election Day
November 8th
Mailed ballots must be postmarked by November 7, 2022. You can drop your ballot off at a drop box location before 8pm on November 8, 2022.
Property Taxes
Due by Nov 30, 2022
Property Tax notices were mailed out in October. To pay property taxes online, learn how taxes are calculated, and any other questions please use the link below.
Resources available for individuals involved with the justice system include: Employment, Peer Support, Mental and Behavioral Health, Medicaid, and more.
Nov 3, 2022 & every Thursday (excluding holidays)
11:00 a.m. - 1:00 p.m.
Davis Behavioral Health
934 S. Main Street, Layton
Bountiful Food Pantry
Sub for Santa
Sub for Santa applications are being accepted until November 19th for Davis County residents in need. Individuals and groups can sign up to be Sub for Santa volunteers and to sponsor children or families by providing gifts for the holidays.
UTA
Davis County Survey
The Utah Transit Authority is making its Five-Year Service Plan for our growing region. Get involved and tell them what is important to you related to transit service in Utah.
Share with Friends & Family
We are always looking for ways to reach more of our county residents. Please forward this to friends and family and subscribe if you haven't already!
FUN!
November Events & Activities
Model Railroad Show
It's time for that great annual Utah model railroading tradition, the Intermountain Train Expo! Bring your children, kids age 8 and under are FREE. Tickets are available on EventBrite or at the door. You'll see the model trains and railroads up close and personal!
November 4-5, 2022
Davis Conference Center
1651 N. 700 W. - Layton
CITY EVENTS
Look for Holiday Lights lighting up in Davis County after Thanksgiving. Check the Discover Davis website to find the best places to see light displays and to find fun things to do in November.
Davis County Puzzle
by Eric Dowdle
A new 500 piece puzzle has been created in celebration of everything Davis County, take a look at the amazing design and take part in this historic piece of memorabilia.

Black Friday Sale - Nov 24-30th
Promo Code: BLACKFRIDAYSALE
While supplies last!
Simple Treasures
Holiday Boutique
November 8-12
Legacy Events Center
151 N. 1100 W. in Farmington
Library Events
Local cultural, environmental, & literary interest
Darren Parry, author and former Shoshone Tribal Council Chairperson, will share stories of the Northwestern Shoshone Tribe. A Native American themed storytime and craft will start off the evening.
Nov 14, 6 - 8 pm. Syracuse Branch, 1875 S. 2000 W., Syracuse
The Great Salt Lake Collaborative will present findings from their visit to California's Owens Lake and Mono Lake. Join us for a discussion and Q&A session.
Nov 15, 6:30 - 7:30 pm. Syracuse Branch, 1875 S. 2000 W., Syracuse
Proper Romance Panel and Book Signing
Nov 17, 6:30 - 8:30 pm. Kaysville Branch, 215 N. Fairfield Rd. Kaysville
Authors Arlem Hawks, Jentry Flint, Josi Kilpack, and Nancy Campbell Allen will be speaking and signing books.
Davis County is Hiring!
We are eagerly searching for highly qualified individuals to join our amazing team. We are currently offering a wide array of career paths, and are looking forward to showing you how rewarding our environment, benefits, and services can be for our employees!
Veterans Day
The Davis County Administration building and supporting offices will be closed in honor of Veterans Day.
Thanksgiving Holiday
The Davis County Administration building and supporting offices will be closed in honor of the Thanksgiving Holiday .