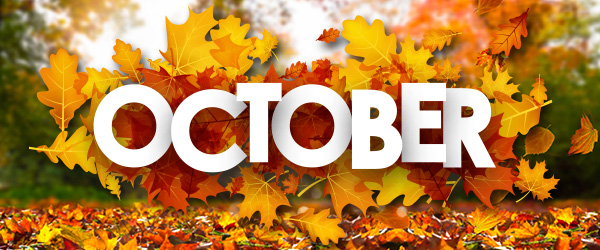 October

Connector
Read about the Bison Roundup and expanded Learning Center coming to Antelope Island along with lots of fun things to do this month in Davis County.
Davis County Commissioners
"Connecting You To What Matters"
Friends of Antelope Island
Plans for Expanded Education Center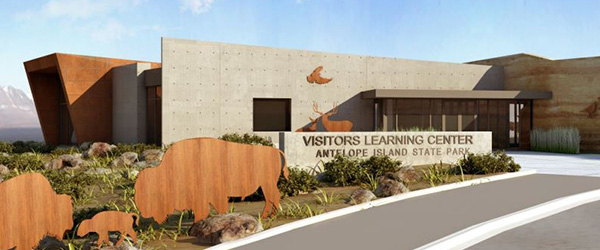 In 1995, Friends of Antelope Island, Inc., was formally organized for the purpose of promoting, preserving, and improving the "visitor experience" at Antelope Island State Park. Over the years, "Friends" has been involved in projects aimed at improving facilities, protecting wildlife, expanding educational use, and promoting recreation at Antelope Island. Through generous donors and matching funds, usually from State Parks and Davis County, Friends has raised more than $500,000 for hundreds of projects.

Earlier this year the Utah State Legislature appropriated $12 million for construction to expand the Learning Center to accommodate visitors and students who want to learn about the amazing eco-system on Antelope Island and the Great Salt Lake. State Representative Steve Handy (R-Layton) was instrumental in the request for this funding.

The current visitors center is about 5,100 square feet and will be remodeled and expanded into a 15,000 square foot state-of-the-art education center that will enhance the experience of those who visit Antelope Island each year.


Antelope Island
Annual Bison Roundup
Witness a true Western experience as hundreds of horseback riders round up nearly 700 bison on Antelope Island. This annual event helps ensure the continued health of one of the nation's largest and oldest public bison herds.
Riders begin at 9:00 a.m. from Fielding Garr Ranch and move the herd north. Visitors can watch the Roundup from the eastside road or they can view the final push into corrals from a viewing area at White Rock Bay.
RADON
The Invisible Killer
Radon is a radioactive, colorless, odorless, and invisible gas. It is the #1 cause of lung cancer among nonsmokers. It's naturally occurring and seeps into homes from the ground. 1 in 3 Utah homes has elevated levels of radon gas. Radon gas can only be detected by having your home tested. Get your home tested today!
Great Salt Lake Bird Festival
Annual Photo Contest
The contest opens for photo submissions on October 1st, 2022 and closes on October 14th, 2022. Winners will be crowned for 1st, 2nd, and 3rd place with a special People's Choice winner for the photo with the most votes!
Davis County
Fine Art Exhibit
Artists are invited to submit original paintings, sculptures and other mediums to be juried in the 10th Annual Davis County Fine Art Exhibit.
Artwork will be accepted 8:00 am - 5:00 pm October 17th - 20th at the Davis County Administration Building, Room 304 at 61 S. Main Street, Farmington. Cash Prizes will be awarded to 1st, 2nd, and 3rd place winners.
Artwork will be on display in the Davis County Administration Building from October 26, 2022 to April 24, 2023.
For more information,
call 801-451-3279
Share with Friends & Family
We are always looking for ways to reach more of our county residents. Please forward this to friends and family and subscribe if you haven't already!
FUN!
Fall Pumpkins, Festivals, and More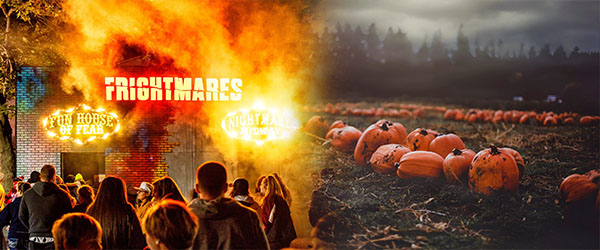 COUNTY ATTRACTIONS
Frightmares at Lagoon - Weekends through October 30th
Cross E Ranch Fall Festival
Pack Farms Pumpkin Patch
Sheriff's Office Trunk or Treat - October 27, 5-7pm in the Sheriff's Annex
CITY EVENTS
Bountiful - Oct. 22, 9:30-11:00 a.m. Youth Council Pumpkin Patch, North Canyon Park, 3900 Bountiful Blvd.
Centerville - Oct. 24, 5:30 - 9 p.m. Fall Pumpkin Festival, 168 N. Main St.
Clearfield - Oct. 17, 6:00 p.m. Pumpkin Float, Steed Park
Clinton - Oct. 24, 6 - 7:30 p.m. Halloween Walk, Civic Center Park, 1651 W. 2300 N.
Layton - Oct. 21, 6 - 8 p.m. Halloween Bash, Layton Amphitheater, 437 N. Wasatch Dr.
North Salt Lake - Oct. 29, 10 a.m. - 12 p.m. Halloween Event
South Weber - Oct. 22, 12 - 6 p.m. Fright Train, Canyon Meadows Park
Sunset - Oct. 21, 4 - 9 p.m. Halloween Party, City Building 200 W. 1300 N.
Syracuse - Oct. 27-29, 7-10 p.m. Pumpkin Walk, Founders Park
West Point - Oct. 22, 6 - 8 p.m. Halloween Carnival, West Point Jr. High
Woods Cross - Oct. 8, 6 - 8 p.m. Pumpkins in the Park
Library
October Guests!
We will be hosting author Ben Behunin (Remembering Isaac series) at our Centerville Branch on Thursday, October 6 at 6:30 pm.
Mr. Behunin will be talking about his writing, art, and signing books.
Join us at the Kaysville Branch on Monday, October 17 at 7:00pm for art fun! Professional layout artist Carlos Nieto III (King of the Hill and The Simpsons) will be teaching those 10 years and older how to create and modify their own anime characters. Supplies provided, but artists are encouraged to bring their preferred materials.
Library Survey
We want to hear from you
Join us in the process! Please take 5-10 minutes to answer questions in this survey.
Thank you for your time and participation. Information you provide is anonymous and will not be attached to your account.
Deadline Oct 15th
GROWING BEYOND EARTH
6th - 12th grade students!
Grow plants in a habitat similar to the one on the International Space Station (ISS) and help decide what might be included in future missions to the Moon and Mars. This is REAL NASA research and participants have the opportunity to do further study that could be adopted by NASA for a REAL mission!
Informational meeting on Oct 4th at 6:30 pm at our Clearfield Branch. Program runs from October 2022 through May 2023, meetings once a week with day/time TBD.
Elections
They really aren't Scary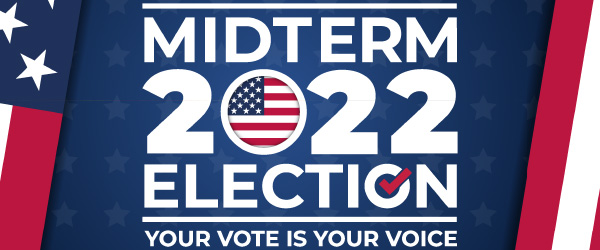 Utahns love Halloween, but they don't want to be scared when it's time for the General Election — that's why the Davis County Clerk/Auditor's Office is hosting a "Secure Elections Town Hall & Tour."
"The way that elections are processed is, for the most part, unknown to the average citizen," said Davis County Chief Deputy Brian McKenzie. "It's the unknown that creates uncertainties, misunderstandings, and fear, and that's what we want to help with."
The "Secure Elections Town Hall & Tour" will be held Oct 12, 2022, at 6 p.m. in the Commission Chambers, at 61 S. Main Street in Farmington. Attend virtually.
You may have heard scary stories about dead people voting in elections, but zombies and ghosts don't vote in Utah. Community members who attend the Town Hall & Tour can rest in peace knowing that the Davis County Clerk/Auditor's Office is continually updating voter registration rolls, including removing the names of those who have passed away so they don't receive a ballot. This process, and many other safeguards built into Utah's elections, will be shared during the discussion and tour. No questions about elections are off limits, so don't be afraid to ask!
General Election - Tuesday, November 8, 2022
Davis County Sheriff's Office is Hiring
Jail Nurses and Jail Operations Specialists
4% 401k Match
Yearly Performance Pay Increase
12 Paid Holidays, 13 Vacation Days
Night Shift Pay +4%
Sick Leave
Health Insurance