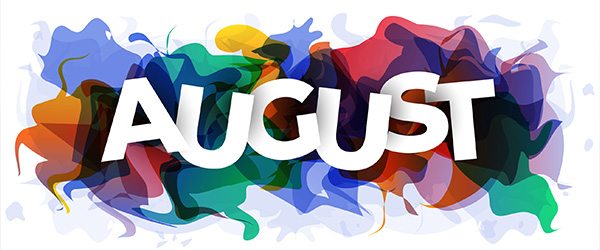 August

Connector
Make plans to attend the Davis Heritage Festival, help children with back-to-school needs, and microchip your pets.
Important
Davis Heritage Festival - Aug 3-5
USU Botanical Center, Kaysville
The Davis Heritage Festival is a new tradition that brings people together to honor and celebrate our local history, arts, crafts, and talents. This year, the festival includes the Davis County Jr. Livestock show and sale as well as many activities and entertainers designed for an incredible experience for attendees of all ages.
"Connecting You To What Matters"
Elections
Important Upcoming Dates
Aug 25 - Last day to register to vote for primary election
Sept 5 - Municipal and special primary election
Nov 21 - Municipal and special general election
August 17 - First Day of School - Davis School District
Be the One - Help change the life of a child through Davis Education Foundation's Child Spree program. Help provide students in need with new clothing essentials to start the school year.

Share with Friends & Family
We are always looking for ways to reach more of our county residents. Please forward this to friends and family and subscribe if you haven't already!
Free Microchipping


Dogs and Cats
Animal Care of Davis County is committed to keeping pets and families together. They offer free microchipping which uses radio-frequency identification technology (RFID) in a small chip about the size of a grain of rice that is implanted under the skin of an animal. If a pet is lost, animal control agencies and vets can scan the animal for a chip and reunite the pet with its owner.


Find out more about microchipping your pets:
FUN!
Archery Range at Antelope Island State Park
A new archery range, located near the Gravel Pit Trailhead at the northern end of Antelope Island is the latest project of the non-profit organization, Friends of Antelope Island. Funding for this project included donations from Davis County Tourism and local sponsors, a grant from the Utah Outdoor Recreation Grant program with participation from Utah Division of Natural Resources, Wildlife Resources and Utah State Parks.
The range offers stationary targets ranging from 20 to 100 yards. The range is free to use for visitors after paying the park entry fee. Bring your own archery equipment.
Davis County is Hiring!
We are eagerly searching for highly qualified individuals to join our amazing team. We are currently offering a wide array of career paths, and are looking forward to showing you how rewarding our environment, benefits, and services can be for our employees!
BOOK SALE - Kaysville Branch, 215 N. Fairfield Road August 26, 10 am - 1 pm
---
Visit the Library booth at the Davis Heritage Festival - USU Botanical Gardens in Kaysville Aug. 3-5, 10:30 am - 1:30 pm and 4:30 - 7:00 pm.
Storytimes at 12:00 pm and 6:00 pm each day.
---
Thanks to all who participated in Summer Reading! Kids and Teens - don't forget to turn in your tracker for prizes. See the library calendar for details about August programs and events
Mourning Loss
The Davis County Sheriff's Office mourns the loss of a corporal and deputy who were killed in an off-duty motorcycle accident on July 3, 2023 - Corporal Steven Lewis and Deputy Jennifer Turner. This tragic accident happened only days after the two were married. Our thoughts are with their families, friends and co-workers. They will be missed.
Labor Day
The Davis County Administration building and supporting offices will be closed in honor of Labor Day.